Company News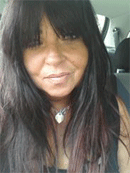 Fran Watts - Agency Manager. I have two grown up children, two beautiful grandchildren and going to become a nana again next year! I started as a part time carer in 2006 and was working towards my NVQ 2&3 in beauty and massage therapy at the same time. Whilst working in the care industry I realised this was something that I wanted to pursue as a career. I was promoted to field care supervisor working within that role for six years until I spent 6 months as a registered manager in Leatherhead. Before joining ILS in Nov 2012 my experience of working with those who have Learning Difficulties was minimal, but I have quickly realised that I enjoy learning and finding out more about the industry as a whole .I have been given the opportunity to since joining iL to grow elderly care side of the business this has proved very successful in a short space of time going from 0 to 63 visits a week!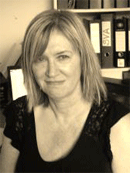 Sue Fluck - Manager at Abi House Worthing. I live in Yapton, near Arundel with my husband and my cat. I have worked in the care industry for some 16 years and prior to that worked in financial services for over 15 years. I started life in the care field as a support worker working in an organisation called Corich Community Care. I worked with people with severe learning difficulties and challenging behaviour, this was certainly a baptism of fire starting a new career. After about 10 months I went to work for an organisation called United Response as a Senior Support Worker and later became a Team Leader in the same house. Two and half years ago, I had the opportunity to seek promotion and became a Deputy Manager in a service with 3 houses, which supported 14 people with mild to moderate learning difficulties , and some challenging behaviour and mental health needs.
---
Soundbites
Our new and improved website will be accessible soon!
Staff Training - Lots of ongoing training for all staff at present. Recent training in Autism Awareness, DPA, LD Awareness, Buccal Midazolam and Epilepsy awareness, and Positive behaviour Management training all recently been undertaken. Most of which has been delivered by our own in-house staff and managers!
Have a compliment, complaint or question? Stay in touch via email: Vanessa - Help us help YOU!
As we are a company committed to continued learning and development, please do keep bringing any ideas/comments or suggestions for Vanessa"s (head of Business Development) attention - the company views feedback as an essential way in which to continue to provide the highest quality of support and customer care, contact Vanessa here
Boundstone Lane
We are proud to introduce the newly reopened Boundstone Lane.
We currently have three clients in our supported living service, with varying needs and predominant Autism. We are pleased to say that everyone has settled in very well, and there is a homely and relaxed atmosphere with superb group dynamix.
So far we have enjoyed days out at Chessington, LegoLand and Brightons Sea Life Centre, as well as making the most of the beautiful summer sunshine at many of the stunning shorelines in Sussex. This is an active and energetic home with high hopes for the future; including access to college courses, learning and improving life skills and encouraging positive social interaction with appropriate and enjoyable outcomes.