Company News
Greenstone
Christmas cake baking was a huge hit at Greenstone - Andrew this looks delicious!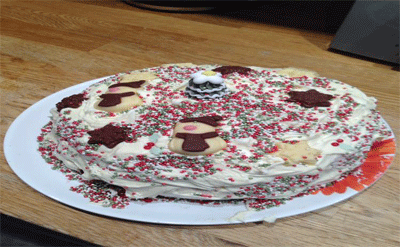 We would like to wish all of our customers, staff and contacts a healthy and prosperous 2015
Soundbites
Have a compliment, complaint or question? Stay in touch via email: Vanessa - Help us help YOU!
As we are a company committed to continued learning and development, please do keep bringing any ideas/comments or suggestions for Vanessa"s (head of Business Development) attention - the company views feedback as an essential way in which to continue to provide the highest quality of support and customer care, contact Vanessa here
Jingle & Mingle at Independent Lifestyles Head office
This event was held on Thursday 11th December 2014 and was well attended by iL staff, customers, friends, family and partners with who we work. You can tell from the pictures that fun was had by all!