Millstone Day Centre
We are pleased to announce that we are now officially operating out of our brand new building. The transition across for customers has been successful and the move in general. Cassie Golbourn has been appointed as Service Co-Ordinator. She will be in post from 2nd November and looks forward to the exciting journey ahead. Cassie has worked for ILS for 2 years and has managed both our agency and one of our supported living services. She is committed to engaging customers in meaningful activities to achieve their full potential.


Blackwater Lane
With Cassie moving across to our day centre, we are pleased to announce that Matt Wellman will be managing our Blackwater Lance service with effect from 2nd November. Matt has worked for the company for a number of years and a qualified OT. We wish Matt every success in his new post.
---
Cassie would like to say a HUGE thank you to her staff team, customers and families for their continued support during her time at Blackwater Lane. She received some beautiful and thoughtful gifts and her cards will be treasured forever!
---
A number of our customers from across our services joined the Boomerang Hickstead Festival, a brand new two-day music event held in the famous International Arena on Saturday 12th and Sunday 13th September 2015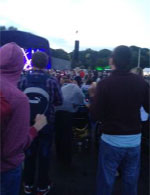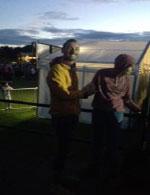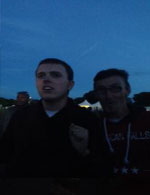 Soundbites
Have a compliment, complaint or question? Stay in touch via email: Vanessa - Help us help YOU!
As we are a company committed to continued learning and development, please do keep bringing any ideas/comments or suggestions for Vanessa"s (head of Business Development) attention - the company views feedback as an essential way in which to continue to provide the highest quality of support and customer care, contact Vanessa here